Indoor Fly Light Trap
New to Pestrol and Australia is our new Indoor Fly Trap. The easy way to reduce the annoyance of household flies at your place.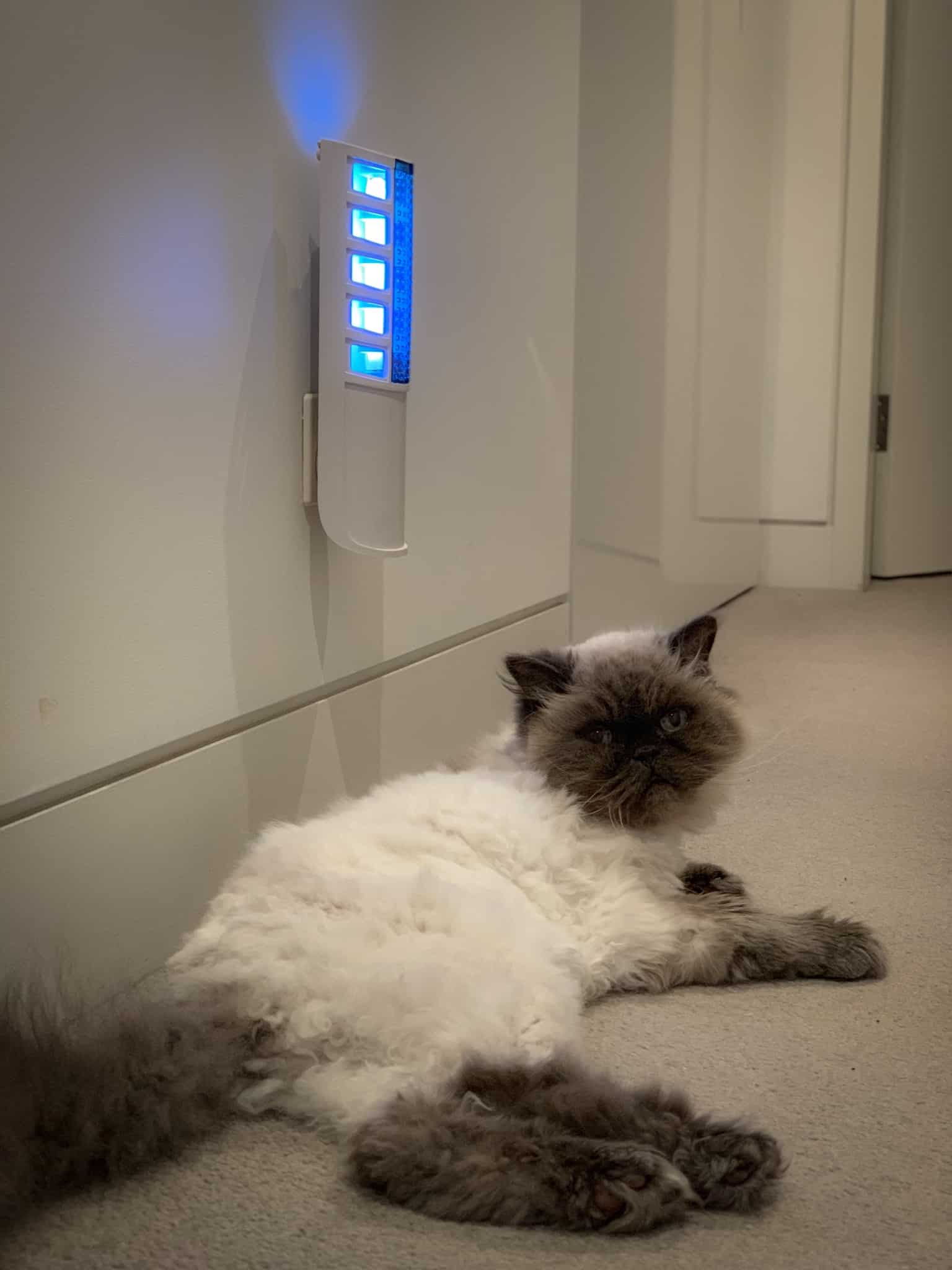 Just plug it in and switch it on. The Pestrol Indoor Fly Trap lures in flies and other insects, they are then discreetly trapped by the replaceable sticky glue board. There are no sound / no chemicals and it is odour free.
HYGIENIC & SAFE: Fly Light Trap attracts flies into the flytrap by its UV light, killing them by the strong glue-board located inside the device. No high voltage electricity, no spark and zapping sounds, safe to be used in areas with kids and pets.

POWERFUL GLUE-BOARDS: Extra packs of glue-boards have 10 in each pack. Coated with ultra-strong sticky glue, making it impossible for the insects to escape. The glue board could be replaced easily. Providing you with a comfy area to sleep without the disturbance of flies and mosquitoes.

EASY TO USE & EASY TO CLEAN: Simply insert a glue-board and plug in the flytrap, the device is ready for fly catching. Remove the glue board when it is full of flies and mosquitoes, replace it with a new one. 1 glue board will last you approximately 4-6 weeks unless. You may be required to change it more frequently if you have a bad infestation.

PORTABLE The compact design is convenient to carry, making it extremely portable so you can use it anywhere, perfect for bedroom, office, study room, kitchen, and hotel. 

NON-TOXIC & ODOR FREE: Contains no pesticides, chemicals, fumes or spray, and is completely odourless. Get rid of all flying insects and bugs within your indoor area whilst at the same time ensuring it is a chemical-free eco-friendly environment for the whole family.
How to get the best results with your Indoor Fly Trap:
Make sure you take off the protective sheet to ensure that the glue card is exposed and ready to catch flies.
Placement is hugely important with these fly traps. Ensure that the unit is not placed in a bright area. This will reduce its effectiveness in attracting flies.

The fly control product will work best when placed in an area that is not windy or breezy.

Monitor your fly glue board to ensure that it hasn't reached its maximum catching capacity.
Can it work on Fruit Flies?
If you add something sweet to the sticky pad – such as Apple Cider (not too much) that will greatly enhance the catching rate of Fruit Flies.
Require a larger fly light glue trap – consider our Fly Pod Insect Trap
Specifications:
27cm (L) x 9cm (w) x 6cm (D)
Power Consumption: 9W
Input: 220-240V – 50Hz
Comes with 1 glue board (approximately 4-6 weeks life)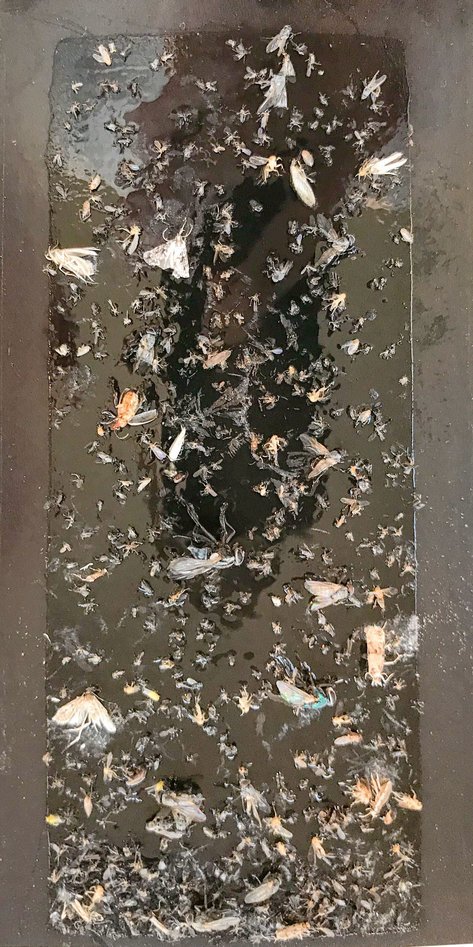 The above glue board was after 3-4 weeks in a home in Sydney. You will see that a combination of flies, midges, fruit flies, vinegar flies, mosquitoes and moths have been caught. Easily pull out the hidden glue board and replace it. No chemicals, safe and eco-friendly fly control.
Needing a fly control product for outside, consider our new OUTDOOR PREDATOR CONTROL FLY TRAP