Fruit & Citrus Tree Fertiliser. Shop Top Brands for Max Yield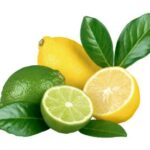 Boost the yield and quality of your fruit & citrus trees with our specialised Fruit & Citrus Tree Fertiliser. Formulated to provide the essential nutrients for optimal fruit production, this fertilizer ensures your trees are well-nourished throughout their growth and fruiting stages. Choose the best for a bountiful, delicious harvest.
Fruit & Citrus Tree Fertiliser by Pestrol
Fruit & Citrus Fertilisers is a specialised type of fertiliser designed to provide the specific nutrients that fruit-bearing and citrus plants require to flourish. These fertilisers usually have a higher concentration of essential nutrients like phosphorus and potassium, which are vital for fruit production and enhancing the overall fruit quality. The nitrogen content is often carefully balanced to promote foliage without overwhelming the plant, as excessive nitrogen can deter fruiting.
How is our Fruit & Citrus Tree Fertiliser Different from Others Fertilisers?
Fruit & Citrus Fertilisers are distinct from all-purpose or other specialised fertilisers in several ways:

Targeted Nutrient Ratio: They are specifically formulated to encourage fruit development and quality, so they often have different nutrient ratios compared to all-purpose fertilisers.

Micronutrients: These fertilisers may also contain added micronutrients like magnesium, calcium, and zinc, which are essential for the production of high-quality fruit.

pH Levels: Some fruit and citrus fertilisers are formulated to manage the soil pH, which is critical for nutrient absorption in these specific types of plants.

Application Timing: Specialised fertilisers for fruit and citrus generally come with specific instructions on when to apply for best results, which could differ from the application timing for all-purpose fertilisers.
FAQ:
Do you fertilise citrus when fruiting?
Yes, fertilizing citrus trees during the fruiting stage is essential for optimal fruit production and quality. However, you'll need to be careful with the type and amount of fertilizer used. Excessive nitrogen at this stage can lead to lots of leafy growth at the expense of fruit. Fertilizers with higher levels of phosphorus and potassium are generally better suited for the fruiting stage. Always follow the manufacturer's guidelines for application rates and timing.
What do you feed citrus when fruiting?
When citrus trees are fruiting, they benefit from a balanced fertilizer that is rich in phosphorus and potassium, which are essential for fruit development and quality. In addition, micronutrients like calcium, magnesium, and zinc can be beneficial. Some gardeners also apply foliar sprays containing micronutrients to ensure that the trees are getting all the nutrients they need for optimal fruit production. It's important to follow a regular feeding schedule and to water the tree adequately, as uneven watering can result in problems like fruit splitting.
Top Tips for using Fruit & Citrus Fertiliser
Right Timing: Apply fertilizer during key growth periods—usually early spring and mid-summer. Avoid fertilizing in late fall or winter when the tree is dormant.
Proper Dosage: Follow the manufacturer's guidelines on how much fertilizer to use. Over-fertilizing can do more harm than good.
Soil Test: Perform a soil test to identify nutrient deficiencies and adjust your fertilizing strategy accordingly.
Even Distribution: When using granular fertilizers, ensure even distribution around the drip line of the tree, not directly against the trunk.
Water Well: Always water thoroughly after applying fertilizer to help the nutrients penetrate the soil.
Micronutrients Matter: Look for a fertilizer that includes essential micronutrients like calcium, magnesium, and zinc for optimal fruit quality.
Avoid High Nitrogen: During fruiting stages, opt for a fertilizer with lower nitrogen content to ensure the plant focuses on fruit production rather than leafy growth.
pH Levels: Be mindful of your soil's pH levels; citrus trees prefer slightly acidic soil. Some specialized fertilizers come with pH adjusters.
Slow-Release Option: Consider using a slow-release fertilizer for sustained nutrient supply over a longer period.
Safety First: Keep fertilizers away from pets and children, and always wash fruits thoroughly before consumption.