Solar Animal Water Repeller – Demo
The new and updated Solar Animal Water Repeller – Demo is ideal for the outdoor removal of problem pests. The animal repeller will send a short blast of water as soon as it detects an animal invading your property. Whilst it is powerful the water jet is harmless and will not injure the animal. Designed to fit into Pestrol's range of branded DIY pest control products that will be 100% harmless to animals and your loved ones.
Please Note: This unit is a demo unit and has been used in demonstrations and our store, i.e., it has signs of wear. All Demo sales are final.
What Animals Does It Repel:
Cats
Dogs
Birds
Possums
Foxes
Low Water Consumption
When the Pestrol Animal Repeller detects the unwanted intruder, the built-in sensor that covers up to 35 feet will activate for approximately 5 seconds. Animals are startled, see that area as unsafe and leave the area immediately.
Easy to Set Up
The animal water deterrent is very easy to set up. Locate the problem area, insert the metal spike into the ground and connect it to a garden hose. The unit runs on 4 double AA solar batteries that enable the unit to work at night time and during the day. Locate the solar panel by twisting the position to the best angle for capturing the sun's rays.
The sprinkler head is fully adjustable with up to 1000 square feet (93 square metres) coverage.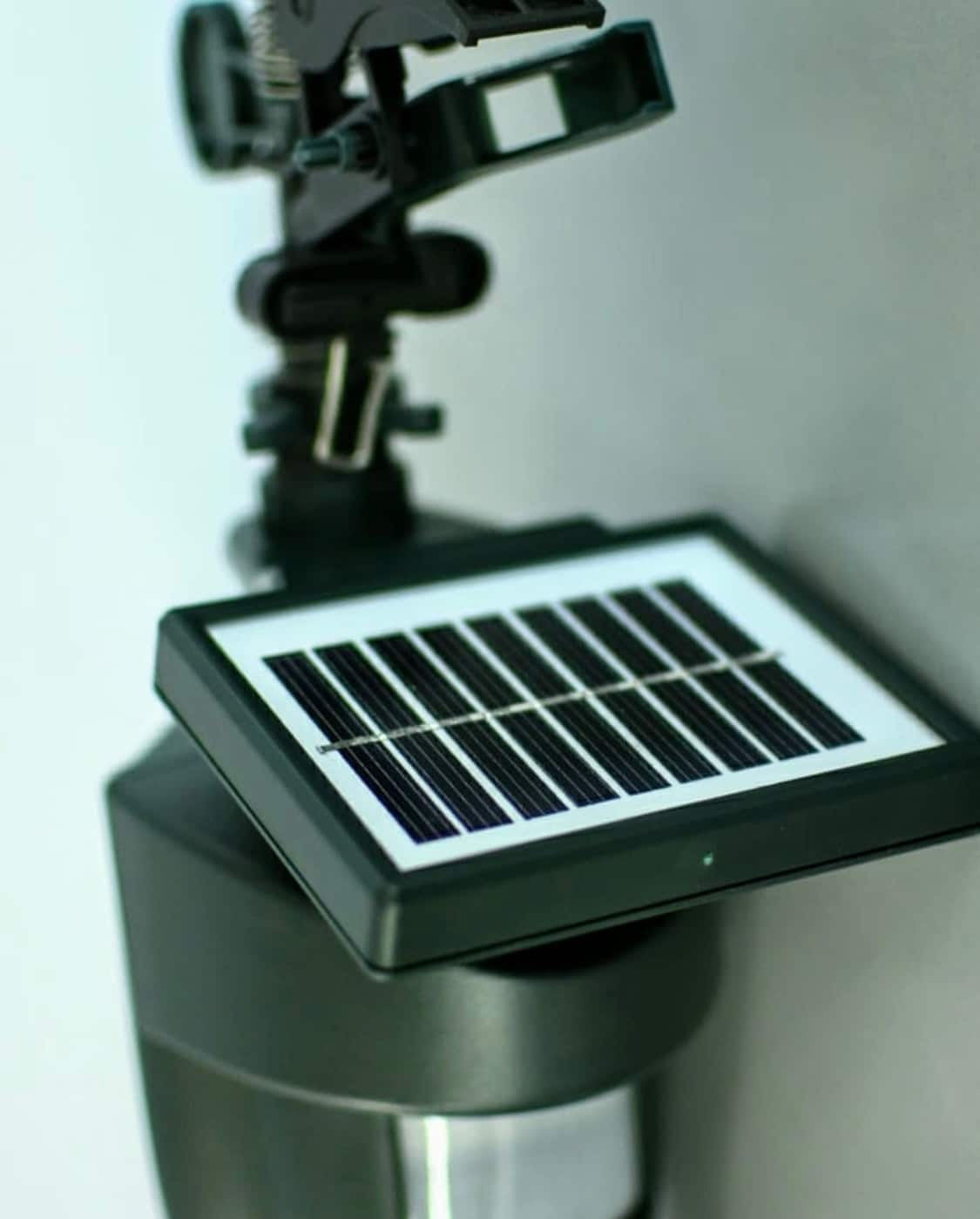 New Solar panels can be turned to the best location for catching the sun. Improved solar panel with greater efficiency.
Also, consider our Pestrol Solar Animal Away Elite Deterrent.