In a day and age where we are all very concious about chemicals, toxins and protecting our family. Its no wonder more people are turning to safer alternative  pest control products.
With more interest towards the wellbeing of our planet and with heightened awareness of damage caused by chemicals in our environment, the increased acceptance of using green pest control products has been formed.
Pestrol Australia is an innovative pest control company that have been around since 1998.
Their focus is on protecting the environment and ensuring their products provide the best solutions for your pest problem.
Pestrol has a fascinating range of pest control products. You will find something for every pest concern you have.
Starting thing green and clean pest control. Start thinking Pestrol next time you need to sort out pests in your world.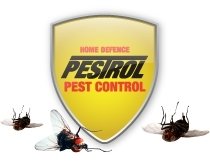 займ на карту маэстро онлайнзайм удобные деньгионлайн займ на карту круглосуточно