Peppermint Oil Home Control
New to Pestrol is our Peppermint Oil Home Control, which is organic and of the highest quality available.  Perfect to protect your home the natural way as well as providing a fresh scent.  Once you have this product, it will be your best friend in the home.
Our Peppermint Oil has been sourced with the highest naturally occurring menthol content compared with other peppermint oils. The higher grade of menthol makes this product extremely effective for various protection in your home.
Method of use:
Place 5 drops on cotton balls and place them in areas where you have a problem, such as doorways, windows and heat vents.
Make a peppermint spray and spray around windows, small cracks, and doors.
When making an essential oil spray the formula is usually 5-10 drops of essential oil diluted in about 1-2 ounces of carrier oil, witch hazel, vinegar or water.
If mixing with water, make sure to shake the bottle 10-20 seconds before use.
Spray around the area where you have a potential issue..  Do not spray directly onto spiders.  Spiders smell through their feet and because of that, they can't stand walking on surfaces coated in a minty oil like peppermint.
Use in our brand new Pestrol Insect Diffuser: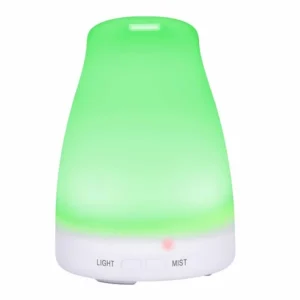 Quality:
100% pure peppermint oil. This product is significantly different from food-grade or peppermint-scented oil.
Disclaimer:
Essential oils MUST always be diluted, either in water or in a carrier oil like almond, grapeseed, or jojoba oil.
Essential oils must NEVER be taken internally.
Babies under 6 months old should NOT have essential oils applied to the skin, even diluted.  Their skin is very sensitive.
Cat's don't do well with essential oils; discuss this with your vet before using essential oils.