Bug Remover 40cm Bug Gun
The Bug Remover 40cm Bug Gun is the do it yourself, safe and easy way to remove bugs from your place. 
To pick up the bug you need to do the following:
The standard bug gun is 65cm in length. We have a shorter smaller spider catcher at 40cm. (traveller version – ideal for the car / boat or caravan)

1 – Squeeze the handle or lever so the plastic bristles open.
2 – Position the open bristles over the insect you wish to capture.
3 – Swiftly release the handel so the bristles close.
4 – Pull the captive insect away from the surface
5 – To release the insect squeeze the lever so the bristles reopen.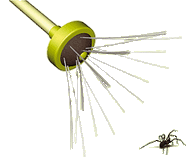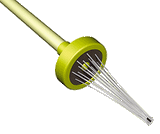 Dimensions
Size: 40 x 18 x 2
Weight: 146g