Tag:
How To Get Rid of Mosquitoes in Your Home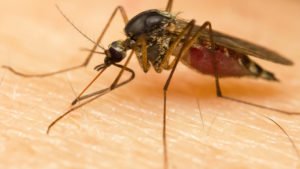 Mosquitoes have a way of annoying anyone that they come in contact with. When they get into your home they circle your head and buzz in your ear and when you are least expecting it, they bite you. If you do not want to wake up in the morning with your body covered in mosquito bites then you need to find a way to keep them out of your home or get rid of them.
Preventing mosquitoes in your home
• Cover all open windows and doors with screens that have small enough holes to keep mosquitoes out;
• Find and empty all sources of standing water. Mosquitoes can breed and multiply with the tiniest amounts of water, so circle your house and get rid of containers, buckets, bowls, pots and anything else that is outside collecting water. That little "kiddie pool" you have in the backyard is a mosquito breeding haven.
• Empty and clean bird baths and pet water bowls several times weekly;
• Run a fan in the room that you are in. Mosquitoes will literally get "blown away".
• Keep your lawn cut short and trim decorative bushes around your yard. When you grass is long and your bushes are lush they can provide protection to mosquitoes during the heat of the day.
Home Remedies for Mosquito Problems
• Add plantings outside your home that naturally repel mosquitoes such as feverfew and catnip which are proven to repel mosquitoes.
• Add coffee grounds to stagnant water. This forces mosquito eggs to float up to the surface where they will be destroyed before they have an opportunity to hatch.
Get rid of Mosquitoes with Pestrol. Pestrol has several effective solutions that can eliminate mosquitoes so that you can enjoy your environment free of pesky flying critters.