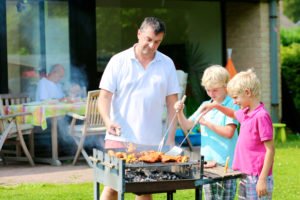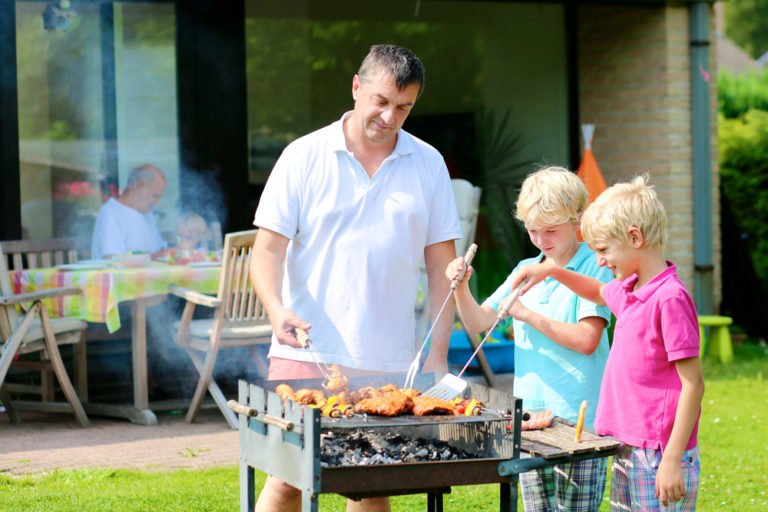 With summer quickly approaching, it is time to think about ways to control mosquitos. Mosquito traps are an effective way to prevent bites and allow you to once again enjoy your backyard with all of your favourite activities including barbecues and picnics.  The Pestrol Outdoor Exterminator operates economically and is extremely easy to install.   Instead of many other methods that use toxic repellents and chemicals, this trap utilizes two UV fluorescent bulbs.  The bulbs create a warm light which attracts insects.  The insects are then funnelled into a titanium dioxide-coated funnel that mosquitoes find irresistible.  The mosquitoes are then lured into a trap and a retaining cage which provides pest protection.
These traps provide effective protection for up to a half an acre of land.  Over 3000 of these traps were sold in Australia over the last two years.  The traps utilise a TiO2 process which produces carbon dioxide which is what attracts mosquitos.    This is produced by a photo catalyst lamp which is located inside of the trap.  All mosquitos that are captured inside of the trap cannot escape and they eventually become dehydrated and die.
The Pestrol Outdoor Exterminator is environmentally friendly and will not harm pets or humans.  It is free of insecticides, does not give off an odour or any pollutants and does not contain any expensive attractants that must be continually purchased to refill the container.
This device is easy to operate and install and requires very little maintenance.  Most importantly, there are no annoying zapping noises that many bug eliminating machines give off.  This mosquito device is designed to be used outside.
Brief Description:  Black in colour, 24 cm x 30 cm, weight of 2 kg, cord for power is 2.2 meters and can be used inside or outside your home, in the garden in cabins or eating areas.
The Pestrol Outdoor Exterminator is best used for outdoor applications including hunting and fishing trips, camping but it can also be used for cattle sheds, farm buildings, childcare centres, bakeries, restaurants and bars, military camps, schools and bars.  This device is best suited for areas where mosquito populations are especially high and the risk of contracting a mosquito borne illness is especially high.
How are Mosquitoes Captured by Traps?
Mosquitoes are able to find people in the dark by sensing the carbon dioxide and the temperature that a person gives off.  Mosquitoes are also very sensitive to near ultraviolet rays.  The Pestrol Outdoor Exterminator uses these properties to attract mosquitoes and capture them through the use of heat and a type of wavelength ray that is produced by bulbs that are installed inside of the device.  These traps attract mosquitoes much like they are attracted to people because they are sensing the same emissions from the traps as from people. The technology offered in this solution is proven to reduce the amount of mosquitoes that are currently plaguing you and populating your yard.  The trap will capture female mosquitoes and destroy them.  As fewer females are available to lay eggs to renew the population, the number of mosquitoes will slowly start to die down.  You will need to continually use the traps for at least six to eight weeks to reduce the population enough to successfully interrupt the breeding cycle.  It is important to hang the trap at least one meter from the ground so that it will be the most effective.
Stagnant water is the best breeding ground for mosquitoes, so if you have any vessels around your home that can collect water, empty them out when you notice them.  Bromeliad plants are another ideal place for mosquitoes to breed.  It is important to remove any possible areas where mosquitoes can breed.   Trapping insects is a more preferable method over zapping them because it is easier to clean the traps, there is no associated noise and the traps are odourless.
Pestrol Mosquito Traps provide a safe way to eliminate mosquitoes which carry so many dangerous diseases, including yellow fever, malaria, dengue fever, encephalitis, dog heartworm and West Nile virus.  With more than 2,800 species of mosquitoes around the world, it is important to protect yourself, your family and your pets!
Mosquitoes: symptoms, prevention and control >  займ сейчасвзять займ онлайн на карту без отказазайм в долг